The former Archbishop of Westminster Cardinal Cormac Murphy-O'Connor has died after a battle with cancer.
The 85-year-old, who became leader of the Roman Catholic Church in England and Wales in March 2000 before retiring from his role in 2009, was admitted to hospital last month.
A spokeswoman for the Catholic Church in England and Wales said he died at 3.15pm on Friday.
Cardinal Vincent Nichols, the current Archbishop of Westminster, said in August Cardinal Murphy O'Connor's health had "taken a defining turn".
In a message to Cardinal Vincent published on the Catholic Church's website on Friday afternoon, Cardinal Murphy-O'Connor said he had been "privileged" to serve the diocese of Westminster.
He said: "At this time, the words I pray every night are never far from my thoughts: 'Into your hands, Lord, I commend my spirit'. Please tell them that I am at peace and have no fear of what is to come. I have received many blessings in my life, especially from my family and friends.
"I thank God for the many priests, religious and lay faithful who have helped and sustained me in my Episcopal life. Nor should I forget the many Anglican and Free Church colleagues whose friendship I have valued very much.
"Above all, as I now commend myself to the loving mercy of God, I ask them all to pray for me as I remember and pray for them."
Announcing his predecessor's death, Cardinal Vincent said: "I am writing to let you know the sad news that Cardinal Cormac Murphy-O'Connor died peacefully this afternoon, surrounded by his family and friends.
"Please pray for the repose of his soul. Pray, too, for his family, and those many friends and colleagues from the Diocese and far beyond who mourn his loss.
"Information about the funeral rites for the Cardinal will be circulated as soon as possible."
Born in Reading on February 24 1932 to parents who originally came from County Cork, in Ireland, he rose to become the leading Roman Catholic prelate in the United Kingdom.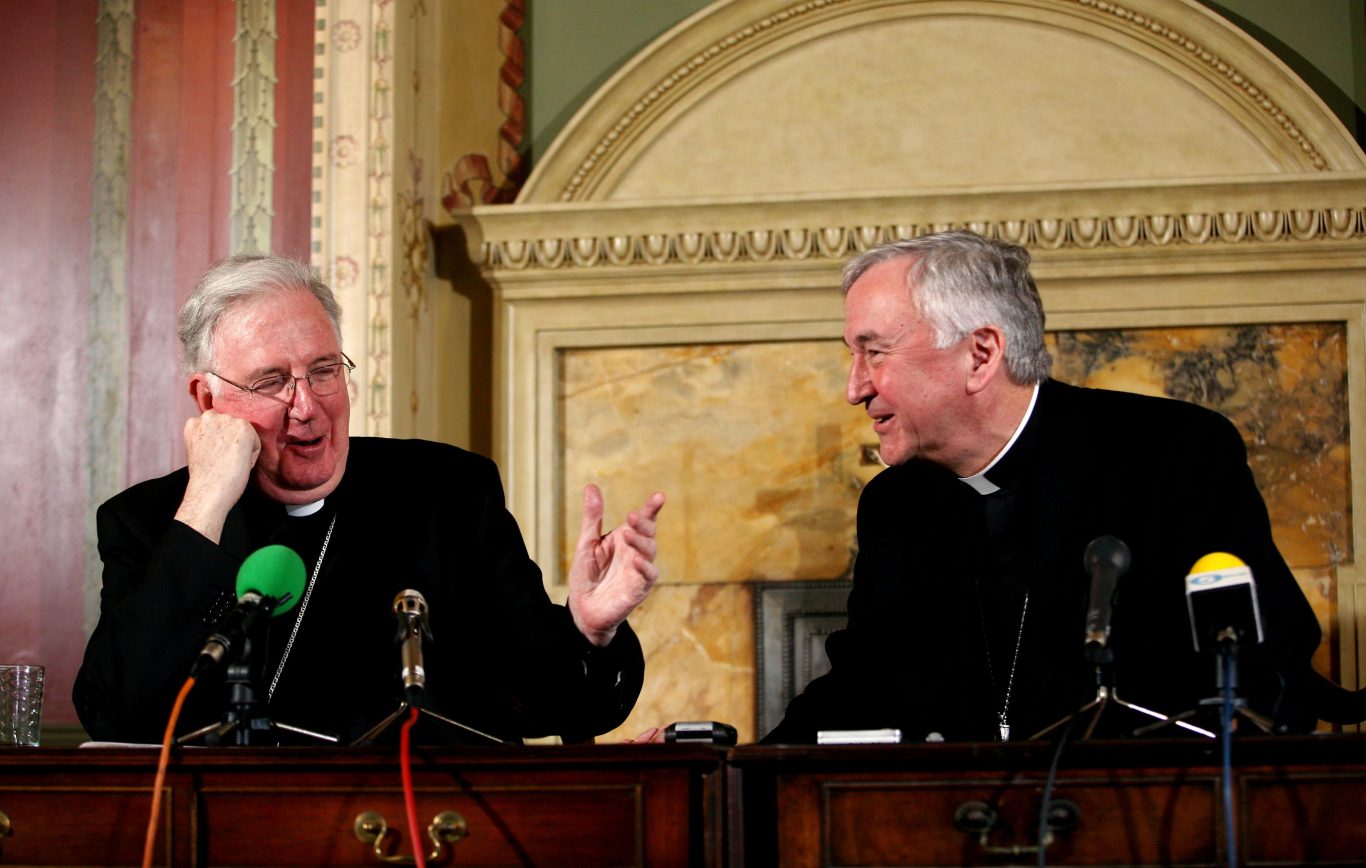 Throughout his life, he was an outspoken figure, particularly on the issues of contraception and abortion and more than once found himself at odds with Tony Blair, the then prime minister, who himself was to turn to the Roman Catholic Church.
He was installed as the 10th Archbishop of Westminster in March 2000 and the following year he was created a cardinal by Pope John Paul II.
Cardinal Murphy-O'Connor was educated at Presentation College, Reading, before attending Prior Park College, Bath. He began training for the priesthood in 1950 at the Venerable English College in Rome.
He was ordained bishop of the diocese of Arundel and Brighton in 1977, at which point he became chairman of numerous committees and other Church bodies.
The head of the Anglican Church, Archbishop of Canterbury Justin Welby, paid tribute to the cardinal, saying people saw in him "something of Christ".
Mr Welby said: "The news of the death of Cardinal Cormac Murphy-O-Connor today represents a loss to his innumerable friends, to the church and to the country.
"Cormac was a bishop for four decades but was first and foremost a servant of God and disciple of Jesus Christ. His humility, sense and holiness made him a church leader of immense impact."