A top private school teacher is facing more allegations of sexual abuse after being convicted of assaulting eight of his pupils.
Five Christ's Hospital School teachers have now been prosecuted after police investigated complaints made by 22 former students.
The latest two – Gary Dobbie and James Husband – were found guilty at Hove Crown Court on Thursday. The pair stared ahead as the verdicts were read out and they were remanded in custody.
Prosecutor Eloise Marshall then told the court there were "outstanding matters" against Dobbie as "two other complainants had come forward during the course of the trial".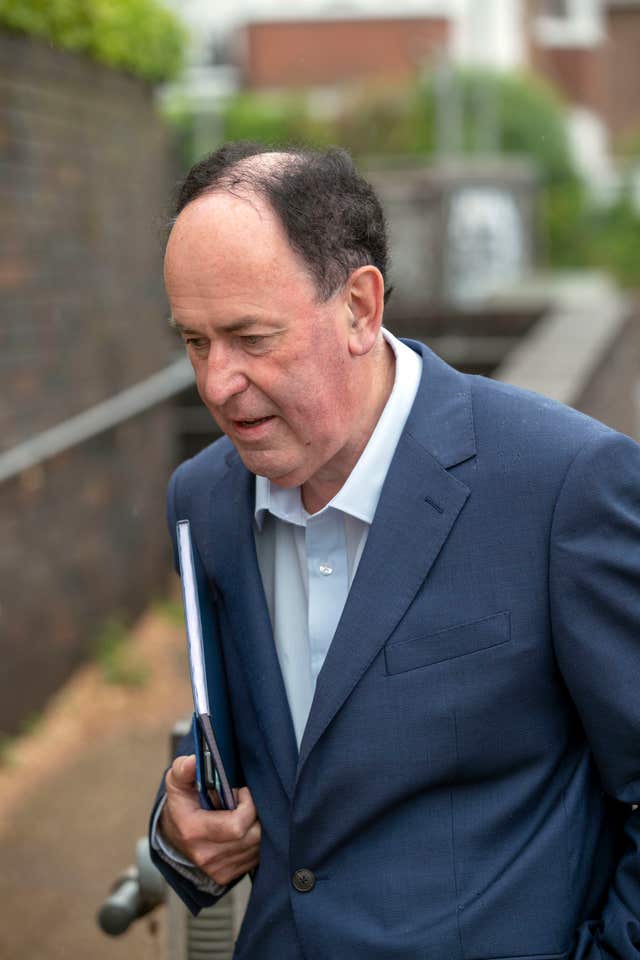 Investigations are ongoing and no charges have so far been brought. Police have confirmed they are both former school pupils.
Dobbie and Husband were friends and used to laugh together about their exploits – which took place over the course of 13 years while they lived and worked at the school in Horsham, West Sussex.
They follow in the footsteps of Peter Webb and Peter Burr, who were both jailed in the last year after admitting committing offences at the school between the 1960s and 1980s.
Sports coach Ajaz Karim, was found guilty in April of assaulting six girls between 1985 and 1993 and is due to be sentenced in August.
Husband, 68, of Wigginton in York, was convicted of one count of rape and five of indecently assaulting a girl as young as 14 between 1990 and 1994. He insisted they had "consensual sex" once when she was 16.
Before raping her when she was 15, he said: "It's OK, I've had a vasectomy".
He told Dobbie about the encounter, who joked with the girl she had "beard rash", indicating he knew what happened and later indecently assaulted her.
She "lay there like a rag doll" during Husband's attack as she waited for it to be over and described being "disgusted with herself" and feeling suicidal.
No action was taken when she reported the "systematic abuse" to the school's chaplain. Even her mother did not believe her story.
Dobbie, as chaplain, used this information to prey on her, police said.
Husband – also known by his middle name of Andrew – left the school when he was found out for having a consensual fling with a 17-year-old pupil who was not underage or a complainant in the case.
The married father, whose children were attending the school at the time, said the "spur of the moment" encounter went from holding hands and kissing to sex.
Giving evidence, the former tutor and head of department spoke of his desire to kiss her during a time when he felt disgruntled with how the school was being run.
In a diary entry read to the court, the girl said: "Told too many people at school then decided to go for it. The fling. So got off with him on Saturday night. The most amazing thing. Happy."
Dobbie, 66, of Albi in France and formerly of Hereford, was found guilty of 15 counts detailing multiple offences against six boys and two girls as young as 12 between 1998 and 2001.
He denied 12 counts of indecently assaulting four boys and two girls, attempting to indecently assault a boy and two counts of indecency with a child.
He was arrested while teaching at independent Shrewsbury School, Shropshire. When questioned by police, he branded the claims "totally untrue".
But the court heard he groomed his favourite students by hosting dinner parties at his house in the school grounds, plying them with whisky and wine while encouraging them to talk about their sexual encounters.
During some of the gatherings boys were rated in order of their attractiveness, a girl was given alcohol and opened the bathroom door to find Dobbie "grinning at her" with his trousers undone. Fearing he wanted to have sex, she left.
She told her mother after leaving the school, who phoned housemaster Neil Flemming but no action was taken.
Dobbie performed a sex act in front of a boy as young as 12 in his bedroom after telling him to take off his breeches and underwear.
Another boy recalls falling asleep on Dobbie's sofa and waking up to find him kneeling beside him with his hand in his shirt.
The teacher even raised money for another pupil – who was abused over a period of six years – to take a gap year after leaving school and assaulted him when he returned to visit.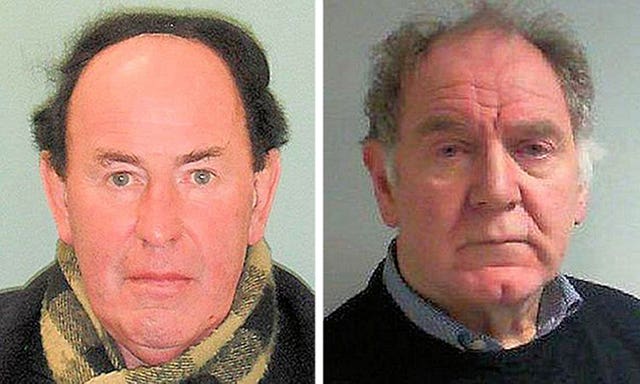 The NSPCC branded the pair "predatory and calculated" and the crimes a "shocking abuse of their position of trust".
Allegations about Husband prompted a police investigation in 2016 and led to separate inquiries involving different pupils and time periods.
Detective Inspector Wendy Burton, of the Sussex Police complex abuse unit, said the lengthy probe was "very sensitive" and showed such allegations are taken seriously by the force.
On Thursday the school apologised to victims and praised their courage in reporting the abuse.
In a statement it said: "The actions of these men were not only criminal but also an utter betrayal of the trust placed in them and of the values of Christ's Hospital."
While the school is "worlds apart" from that described in court, with a range of safeguarding measures now in place, the cases served as a "brutal reminder" there is no room for "complacency", it said.
Husband will be sentenced on July 13. A date is yet to be set for Dobbie.