Sir Patrick Vallance criticised the Treasury in private notes written during the pandemic, accusing it of "pure dogma".
The Government's former chief scientific adviser admitted his comments in October 2021 were probably made late at night in "frustration", but said there was a lack of transparency on analysis of Covid-19's impact on the economy.
The entry said: "Economic predictions. HMT (the Treasury) saying economy nearly back to normal and Plan B would cost £18 billion.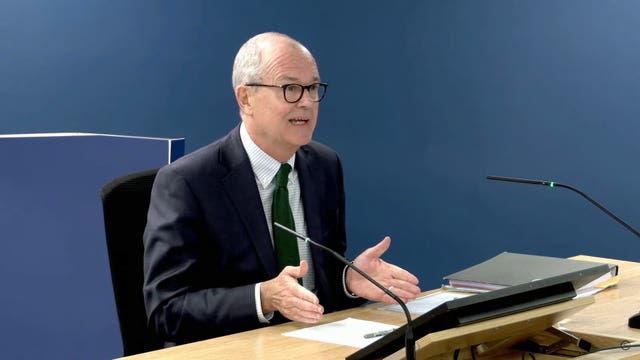 "No evidence, no transparency, pure dogma and wrong throughout."
When questioned on the comments, Sir Patrick said: "I did think there was a lack of transparency on the economic side and it was difficult to know exactly what modelling had been done, and what input there had been to various assertions and comments made."
Andrew O'Connor KC, counsel to the inquiry, referred to evidence provided earlier this month by Ben Warner, a data scientist and a key ally of Dominic Cummings who worked in Government at the time.
He said the lack of economic modelling in decision making was the "biggest absence" throughout the pandemic.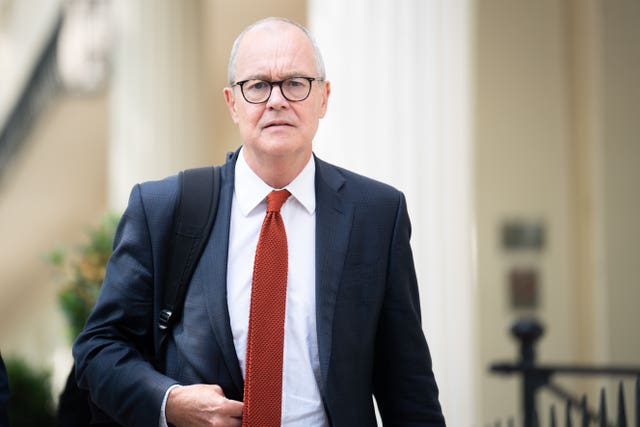 "I found that HMT was severely limited when it came to specialists in science, advanced analytics, technology or data and so on," Mr Warner added.
Sir Patrick agreed that a lack of transparency on the economic analysis informing decisions "made it very difficult".
He added: "It wasn't publicly available and that created, I think, an imbalance where the science advice was there for everybody to see.
"The economic advice wasn't and it wasn't obvious what it was based upon and therefore unduly weighted the science advice in the public mind, I think, and created a real problem in terms of how decisions could be made.
"I did try to suggest that an economic advice group similar to Sage was set up and, indeed, had one meeting but it wasn't pursued."
Sir Patrick was asked whether there was a "deficiency" in economic advice as well as a problem with the public perception of how decisions were taken.
He said he could not comment on the advice given to ministers "because I don't know what they were receiving – that was part of the problem".
Sir Patrick added: "There was definitely, in my opinion, a lack of seeing that and seeing the basis for decisions and assertions made in meetings.
"There was little evidence that economists had understood that rising infections alone were enough to cause problems for the economy and a lot of emphasis on why interventions were negative for the economy."