The jury in the trial of six teenagers accused of murdering a 14-year-old boy have seen the moment he fell, fatally injured, from a friend's bike.
Gordon Gault was stabbed with a machete as he rode on the back of an e-bike in Newcastle's West End on November 9 2022 and died in hospital six days later.
Newcastle Crown Court heard the attack, which also saw one of his associates slashed in the back, came against a background of tit-for-tat violence between two groups who were looking for each other that night.
Six defendants aged between 16 and 18 deny murder and wounding with intent.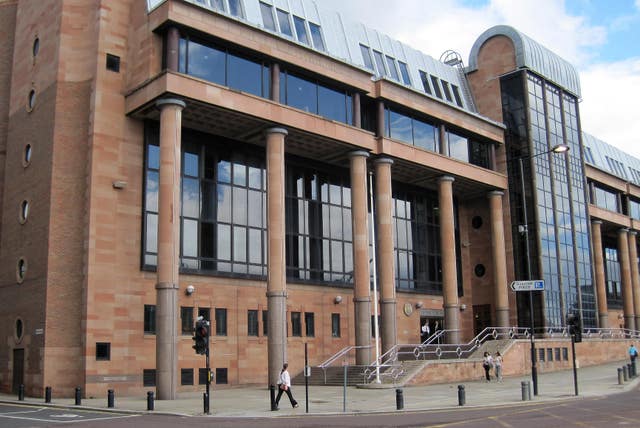 The jury has seen CCTV footage from different cameras showing the two groups' movements before and after the incident.
And they saw black-and-white footage of Gordon being ridden away from the scene on the back of the friend's e-bike, before he collapsed onto the ground in Sovereign Place, Newcastle.
The rider then uses his telephone and more youths, who have not been identified, gather at the scene.
Jurors were told paramedics were called and took the teenager to hospital but that he could not be saved.
The court heard Gordon left a trail of blood from the location where he was attacked to the place where he was collected by the ambulance crew.
The defendants are: Benedict Mbala, 18, of St John's Walk, Newcastle; Carlos Neto, 18, of Manchester Road East, Manchester; Daniel Lacerda, 18, of Paddock Close, Ferryhill, County Durham; Lawson Natty, 18, of Eastgarth, Newbiggin Hall Estate, Newcastle, and youths aged 17 and 16 who cannot be identified.
Jurors have previously been told that Neto wielded the machete which caused the fatal blow but the prosecution said all of the group were guilty by reason of joint enterprise.
The case was adjourned until Tuesday.